June 29, 2014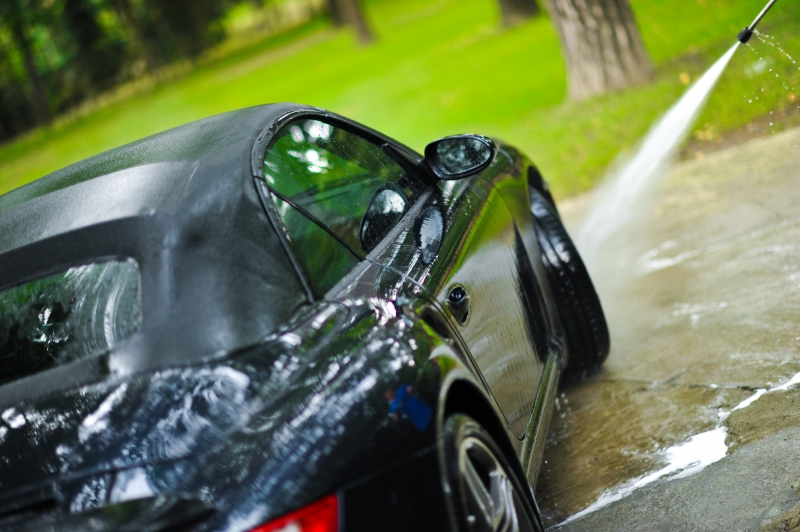 Vehicle Mover
A vehicle mover is a very practical piece of kit which allows one person to move the heaviest vehicles with ease, even in a confined space. Just roll it into position, press the button, and off you go! Check out the vehicle movers by Stringo; cars can be moved 360 degrees with one wheel remaining on the same spot, noiselessly and with precision, and a unique, ergonomic design enhances your workspace.
Pressure Washer
A pressure washer makes light work of cleaning your cars, the high-powered jet of water quickly loosens and removes surface dirt. It can also be useful for cleaning up grease and spills on your forecourt.
Polisher
To keep your cars looking immaculate, you're going to need a polisher. With its different settings from buffing to polishing, a polisher makes car valeting much quicker and easier. You will soon get your cars gleaming.
Toolchest
The workshop needs to be organised so that operatives know where to find the tools they need, quickly and easily, so a tool chest is an essential piece of equipment. Tool chests come in an extensive range of sizes and finishes, to suit every type of car dealership.
Air Compressor
Car dealers use many power tools, such as air drills, air wrenches and spray guns that need to be driven by an air compressor. Air compressors are also needed for spraying booths, to provide a flow of air required by air-fed face masks used by the sprayers.
Lift
Lifts come in different sizes; four post lifts are used for larger vehicles, while two post lifts are used for lighter cars. Lifts make most inspection and repair jobs easier to perform.
Trolley Jack
A trolley jack is very handy for quick inspections, and can be used inside and out.